Go Back
Art for the Future at St. Louis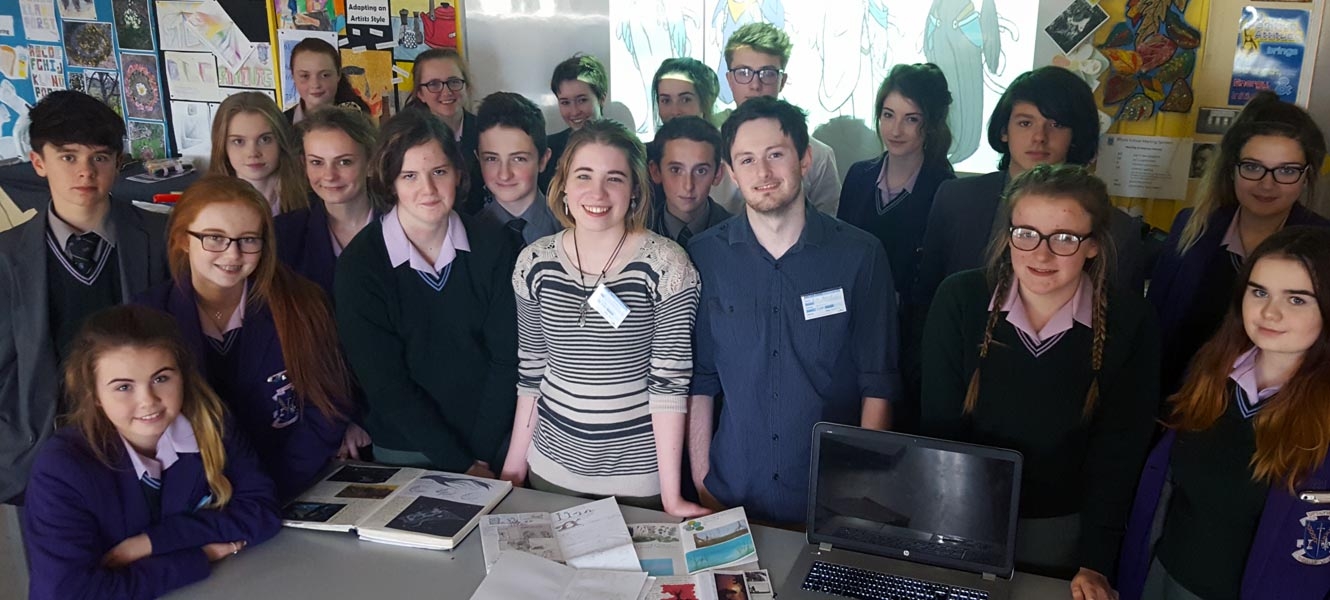 ---
The Art Department at St. Louis Grammar School, Kilkeel follow with great interest and pride the career development of its past students. "Our students have moved on the University and experienced new developments in the 'Art' world. It is fantastic that they are always willing to come back and share their experiences with our current students" said Head of Art, Mrs Jayne Grant.

Recent Past pupil Jessica Campbell, who moved on to study for a BA Hons Animation at University of Ulster at Belfast, is currently on her industrial placement, working with Coffee Box Games as an animator. Accompanying Jessica on her trip to her former school was Ryan Hollinger, BA Hons Animation. Ryan is a self-employed Video producer, who described in detail his career path to the St. Louis students, pointing out the importance of planning ahead for careers in Art and Design.

At very important times in their development, the Year 11/12 (GCSE) students, along with the Year 13/14 students, appreciated both Jessica and Ryan taking time out to discuss their work in such detail. Mrs Grant thanked both guests on their efforts to promote the courses available at University of Ulster at Belfast and identifying the opportunities in the industry as a whole.

Written by: News Editor
Go Back