Go Back
Amazing Brain's at St. Louis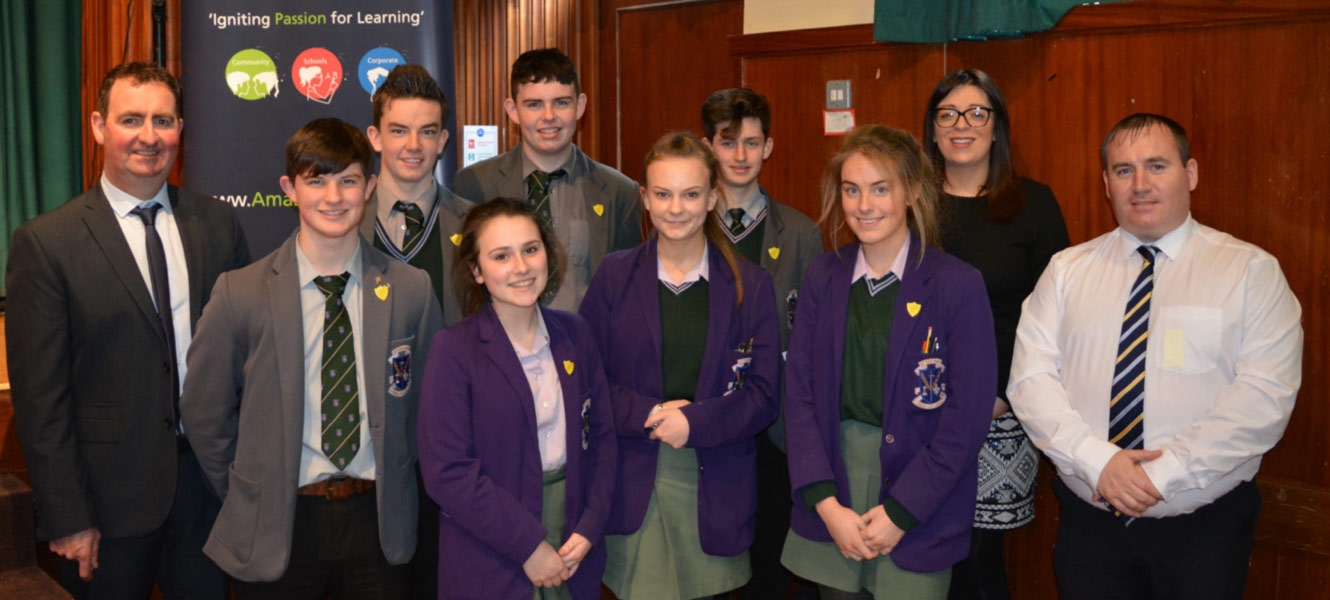 ---
'Preparation is an essential ingredient for success'. That's the message that is being delivered to the GCSE students at St. Louis Grammar School, Kilkeel. As their GCSE Examinations are now looming just over the horizon, Year 12 students were involved in a GCSE Preparation Day which was delivered by Amazing Brains.
The students took part in the '5 Steps Exam Success' Programme organised by Head of Year 12, Miss Aisling McGivern, in order to help the students get ready for their upcoming exams. The programme started by informing the pupils of 50/30 concept; that there are 50 days left and 30 school days until they sit their first exam.
The programme was aimed at all types of learners, achievers and students; the high achievers who panic on exam day or during the run up; the students who don't know 'how' to revise; the students who can't seem to get organised and the students who find it difficult to stay motivated, positive and energised. Part of the programme was focused on taking usually stressful exam scenarios and making them less daunting for the students by helping them adopt the skills, competencies and mind set required for exam success.
Throughout the day students focused on Self Belief & Success Visualisation, Revision Strategies relevant to student learning preferences, Exam Techniques, Planning and Time Management, Physiological and Psychological preparation in the run up to exams and coping with anxiety/stress.
By the end of the sessions students left with the skills to help themselves in building academic resilience and students were also shown way in which to change a 'can't do' attitude into a 'can do' one.
Written by: News Editor
Go Back