Prospectus
Please see our whole school, GCSE and Post-16 prospectuses below.
Click the relevant prospectus image below to view as a PDF.
If you are looking for the GCSE and A Level Options page, click here.
Post-16 Prospectus 2021-2023
Will be updated Jan 23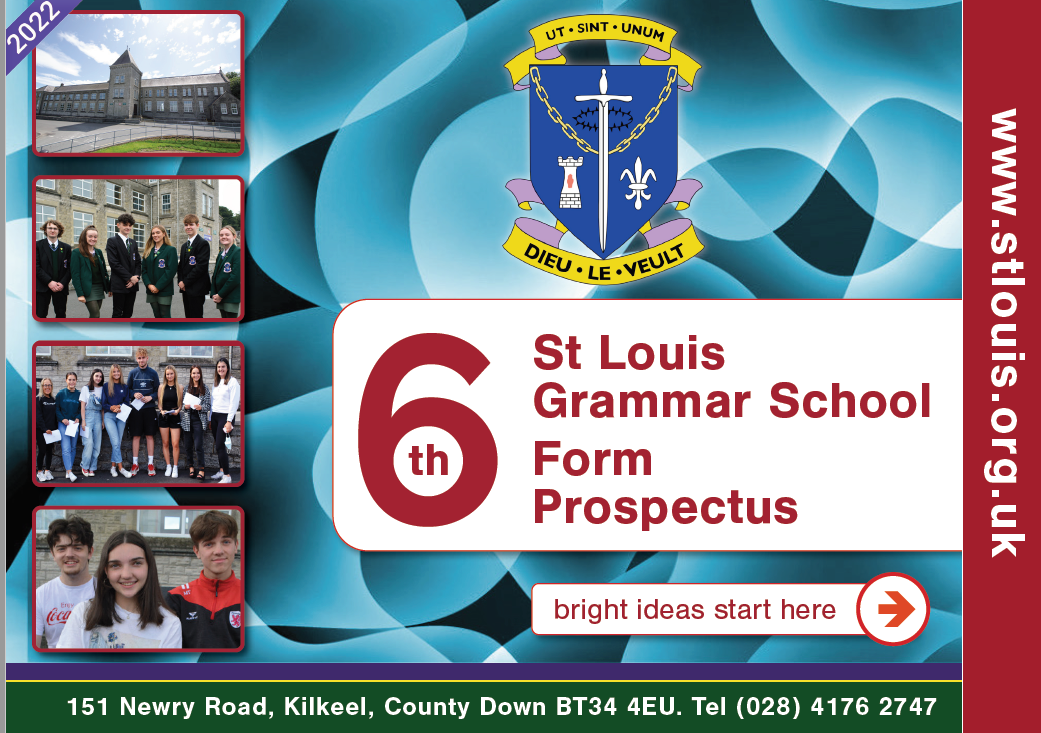 You may also wish to visit the accompanying 6th Form Website for more detail.
Pupils wishing to join St Louis in 6th Form may contact us here for more information.
Please contact the office for a paper copy if required.