Go Back
GCSE and A2 Art Exhibitions at St. Louis Grammar School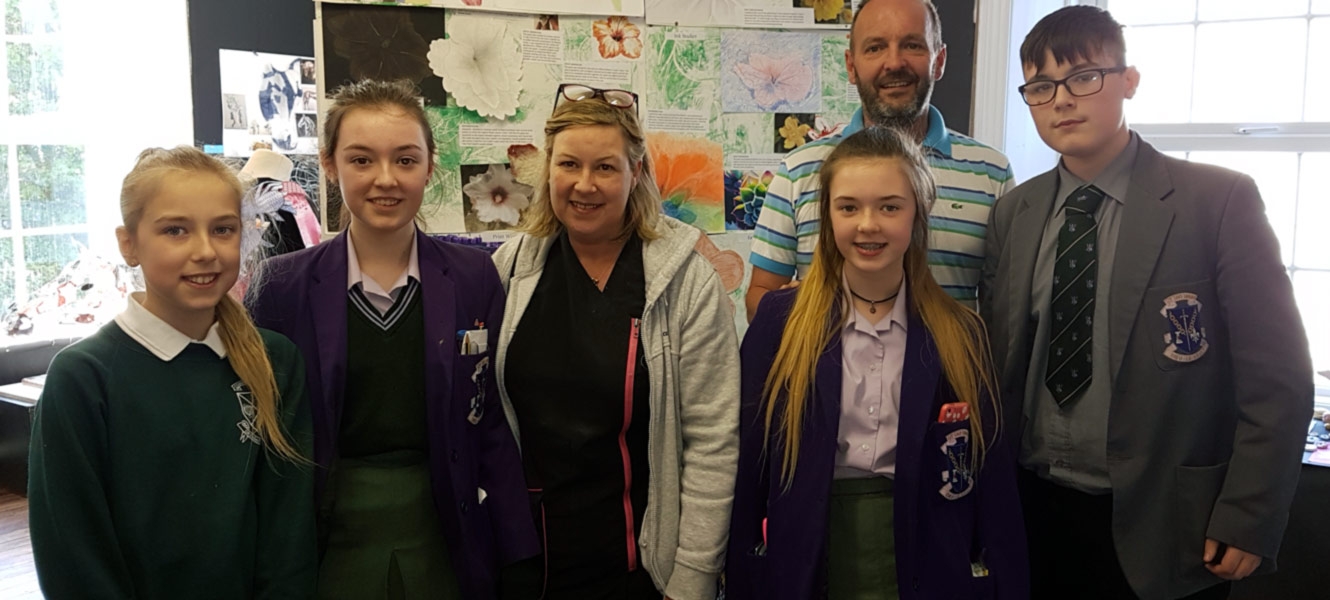 ---
As the students of St. Louis Grammar School remain fully engaged in their respective examinations, the Art Department offer parents and friends an opportunity to view the fruit of the many hours of creativity and endurance that many students can relate to.
Head of Art and Design at St. Louis, Mrs Jayne Grant, recently opened the doors of the exhibition centre at the school and invited the GCSE and AS level students along with their family, friends and staff visited the end of year exhibition to celebrate their talent.
Both coursework and Exam projects were on display showing a wide variety of excellent work by the talented students in numerous themes, media and processes. The variety of ideas and concepts on display was hugely impressive as the students showcased their journey through each of their pieces of art work. However, the finished pieces were a great testimony to the high standards set by the Art Department at the school, with displays in animation, embellished textiles, mixed media to sculpture being admired by all.
Written by: News Editor
Go Back