Go Back
Feis Success for St. Louis Irish Language Students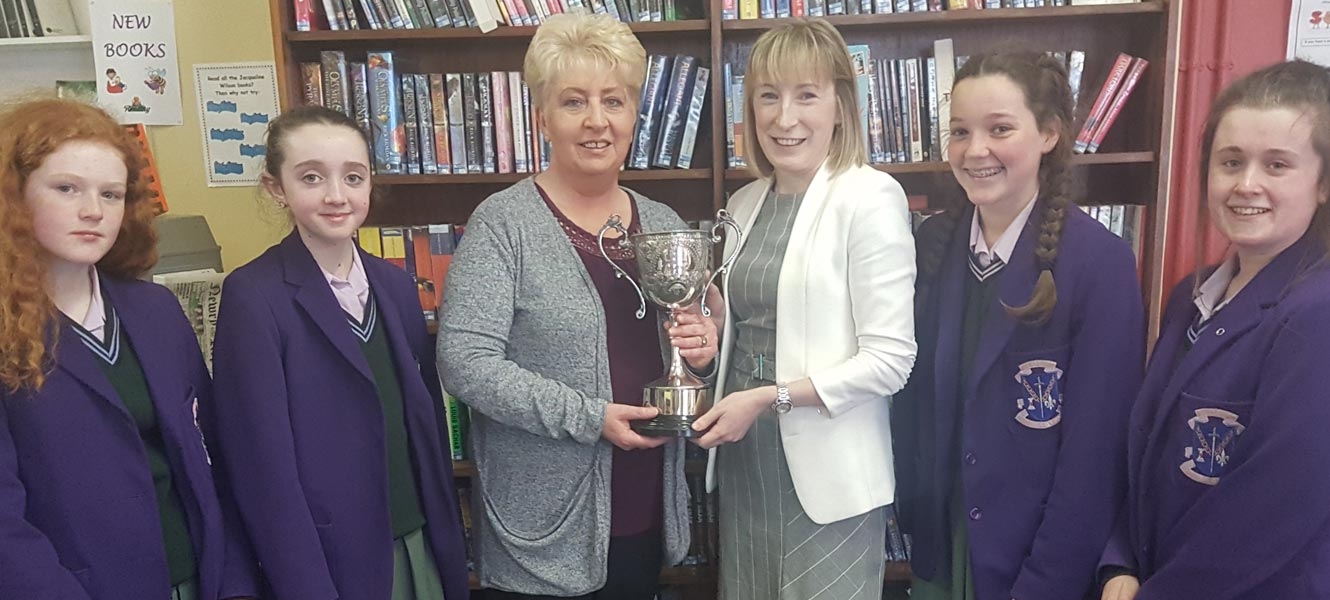 ---
St. Louis Grammar School, Kilkeel, have once again displayed their credentials and being fine ambassadors for Irish Language. Success has once again been the outcome of the participation of students in Feis an Dúin.
Students of Irish from Years 8-13 at St. Louis have had great success at the recent Feis an Dúin competitions held in Newcastle Centre. Medals were captured in a number of disciplines including conversation and poetry, while several students won scholarships to attend Gaeltacht courses in Donegal this Summer were also secured. Ms Ciara Rogers of the Irish Department at St. Loui was delighted as her students were awarded the very prestigious 'Cupán na Buaidhe', which is awarded to the best overall Grammar School.
Feis an Dúin plays a very important role in the development of Irish language, complimenting the great work being done on promoting the Irish Language at school, local clubs and home. It also gives students a platform from which they can gain further confidence in their use of the language.
Written by: News Editor
Go Back