Go Back
Exam Successes Heralds New Era at St. Louis Prize giving Ceremony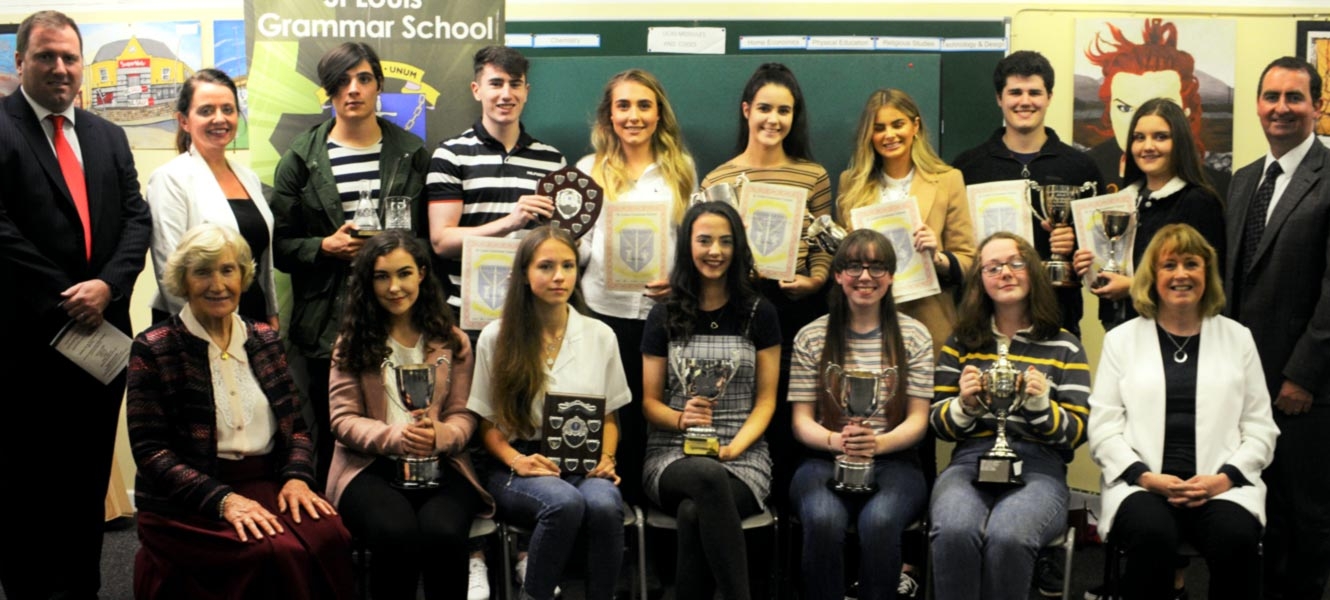 ---
As pupils, parents and teachers gathered at St. Louis Grammar School, Kilkeel, for the annual Senior Prize Giving ceremony, current successes and future developments were central to the proceedings. Sr Mary O'Connor SSL opened the proceedings by paying tribute to St. Louis and congratulated all involved in the school expansion.
St. Louis Principal, Mr Kevin Martin once again was delighted for all to join in the celebration of the school's achievements, "Prize Giving is always a joyous event in the school calendar as it allows us to reflect and celebrate the success and achievements of our students". He offered a special welcome to the Year 12 students from St. Columban's College who were recognised at the St. Louis ceremony.
He highlighted the excellent performances of the students in the recent examinations. "At GCSE Level, AS and A2 the pass rate is once again very high and we are delighted with how well our students have performed in their public examinations".
Mr Martin praised the Year 14 leavers on continuing the proud tradition of excellence in A Level examination, "The performance of our students at A Level has been outstanding with 97% of all grades achieved being A*-C, and 91% of students achieved 3 or more A*-C". He continued, "We are delighted that the majority of the St. Louis Class of 2018, have been accepted for their courses at their chosen university and we wish them well with the knowledge that their days at St. Louis have prepared them well for challenges and experiences that lie ahead".
Mr Martin made reference to the new developments that have been taking place at St. Louis since the start of the year. "As we welcome the arrival of new students, we have worked with great diligence to ensure our expansion was as smooth a process as possible in preparation for the new academic year. We have increased the range of subjects on offer at GCSE, AS and A2 levels, along with new timetable arrangements to facilitate these developments. There have also been some structural developments at the school and we are excited about the establishment of new facilities for PE, Home Economics (Food and Nutritional Science), Music and Art." He thanked the efforts of all staff as they continue to make this new chapter in the history of St. Louis a success.
Guest speaker at the ceremony was Dr Finola Cunnane, Sister of St. Louis. Sr Finola congratulated the students on their excellent results and reminded all students that they all develop at their own pace." You are all caterpillars who have been nurtured in the cocoon that is St. Louis. Now it's your time to become butterflies and fulfil your dreams and ambitions". The evening's celebrations concluded with an excellent array of traditional music from the St. Louis 'Trad' group.
Written by: News Editor
Go Back